Dr Sangeeta Chopada
Dr Sangeeta Chopada
MBBS, DCH, MD, MRCP, FRCPCH
Consultant Paediatrician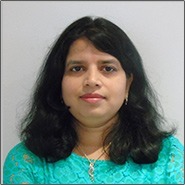 Dr Sangeeta Chopada has been a practising paediatrician for over 20 years, working in both hospital and clinic settings in India and in the United Kingdom. She has been working as a Consultant Paediatrician with a special interest in Paediatric Endocrinology and Diabetes since 2005. She has been at the Royal Free Hospital since 2006. Her initial training was in Mumbai, India leading to the award of Diploma in Child Health (DCH) and Master's degree in Paediatrics (MD). She then joined the Paediatric Training Programme in UK and completed her speciality training in 2005.
She is able to see children of all ages and advise and diagnose on a variety of paediatric conditions. These include a general paediatric conditions as well as various paediatric endocrine problems. Her patients describe Sangeeta as a "caring and friendly consultant". Her consultations are child-centred and arranged on an appointment basis to suit the requirements of both the parent and the child.
Consultations are conducted in a personable and relaxed atmosphere. She has a proven ability to connect with children and communicate effectively with people from a variety of cultural backgrounds. She can provide consultations in English, Hindi, Gujarati and Marathi and with language line support for other languages.
Training and Background:
MBBS, 1993, Mumbai, India
Diploma in Child Health (DCH), 1995, Mumbai, India
Master's degree in Paediatrics (MD), 1996, Mumbai, India
MRCP, 1997, London, UK
FRCPCH, London, UK
Professional memberships:
Fellow of the Royal College of Paediatrics and Child Health
Member of the Royal College of Physicians
Member of Diabetes UK
The Clementine Churchill Hospital